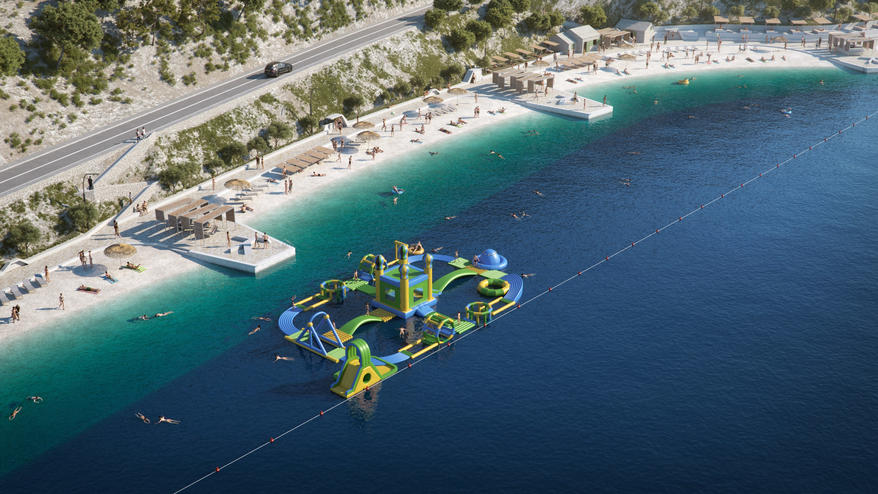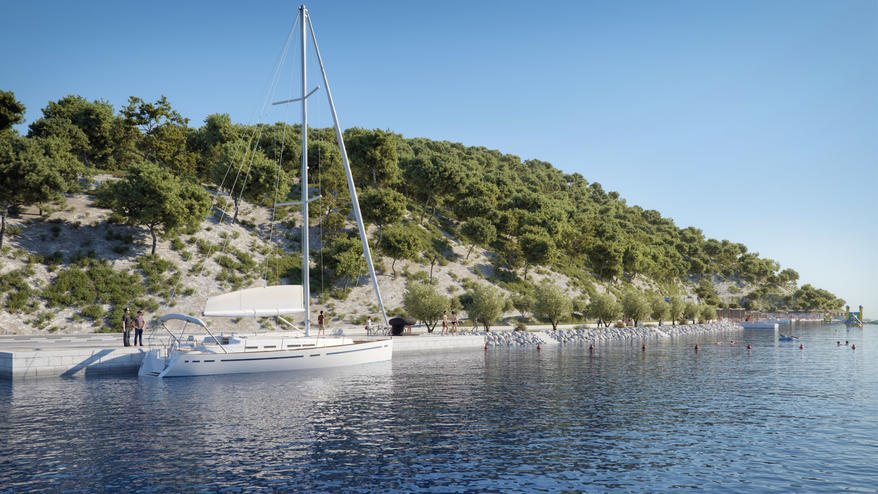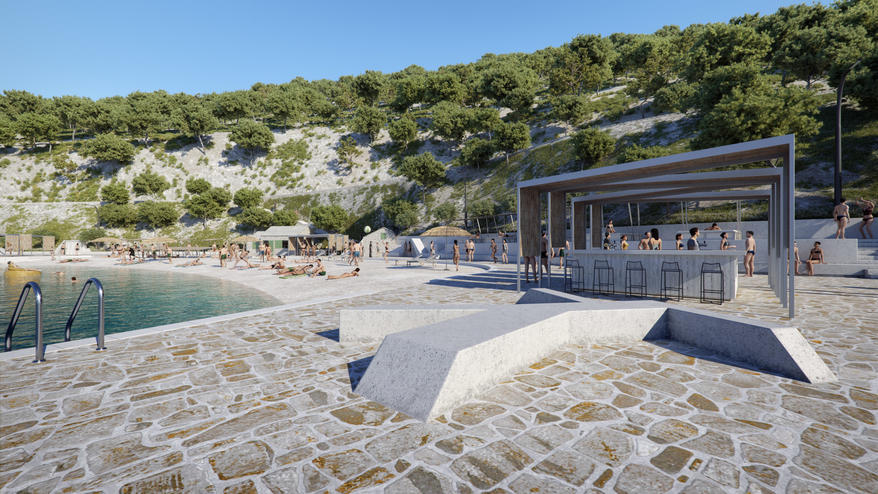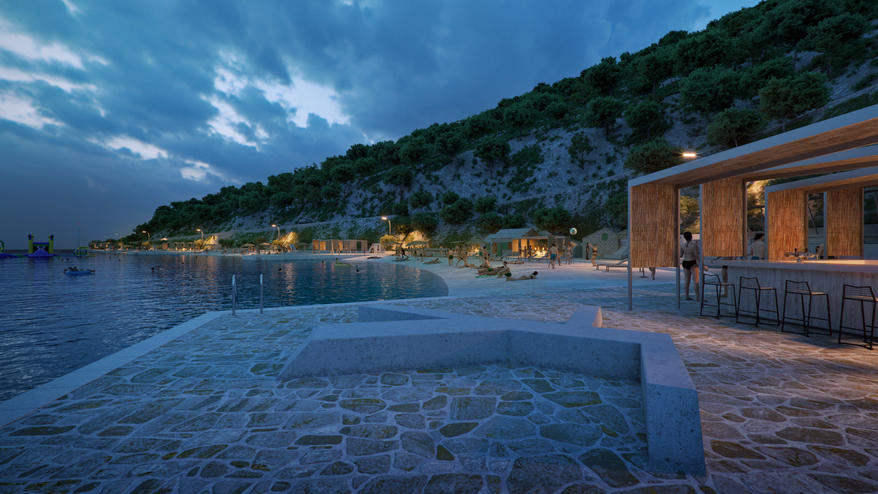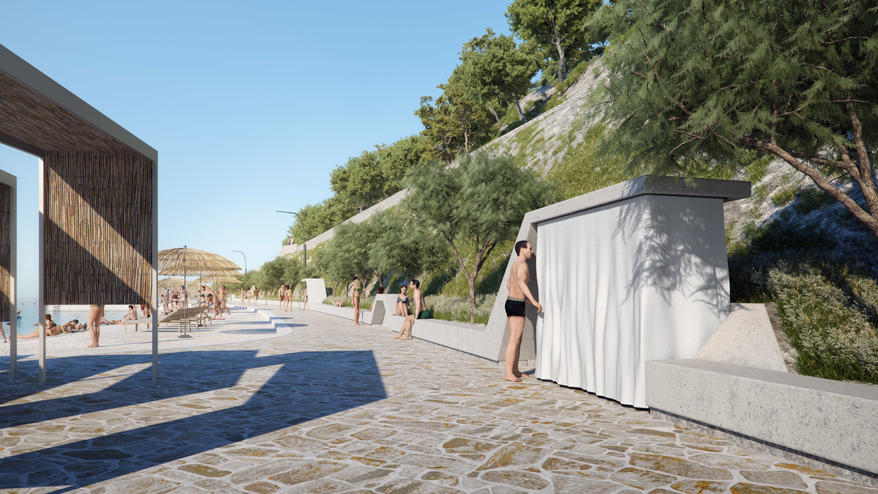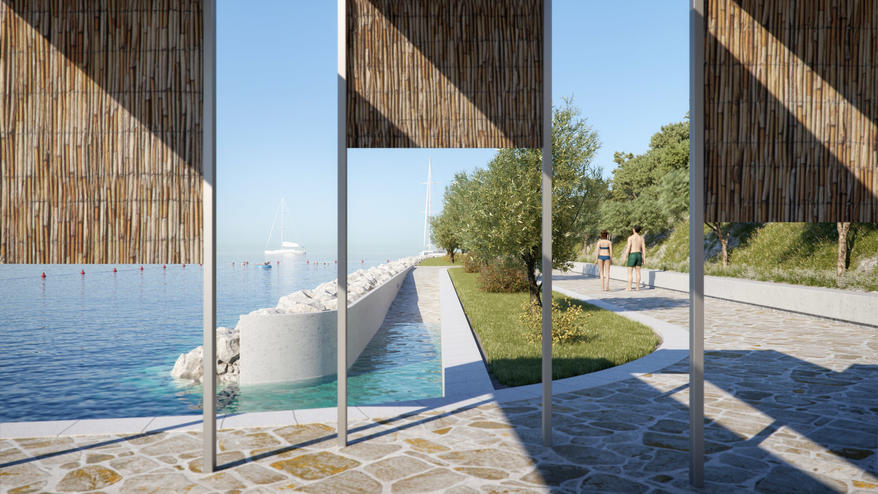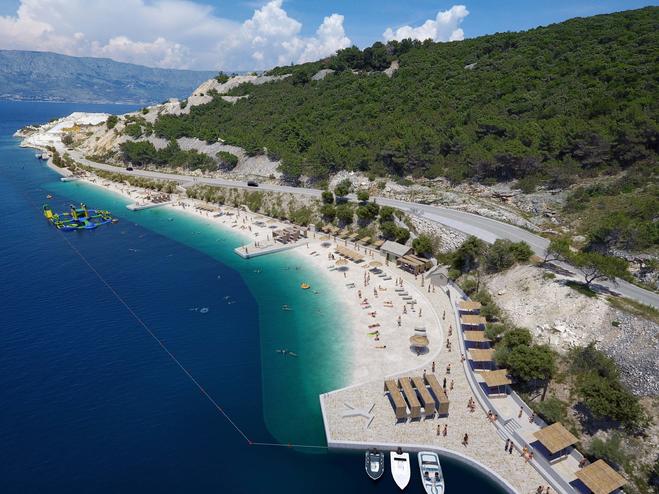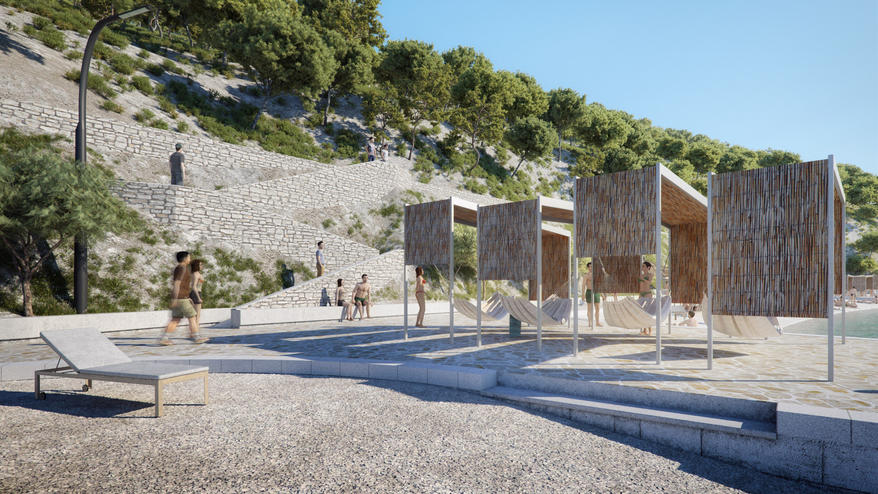 Location: Pucisca, Beach by the entrance to the quarry, Island of Brac, Croatia

On the left bank of the entrance to the bay of Pucisca, right next to the entrance to the famous quarry of Brac, the project foresees arranging and beaches with several mules.

The design, proper materialization and contemporary design of the beaches represents a new step in the offer of the tourist resort during the season according to the needs of the new generation of tourists and users.
Project title:
Architectural study - Pucisca bay beach - island Brac

Project abbreviation:         
PLP
Location:         
Pucisca, island BRAC, CROATIA

Contract:     
order
Project type and phase:    
urbanistic: - architectural study / preliminary design
Usage:         
tourism / urban planning / public / sport

Project:            
2017.

Site area:          
10.000 m2
Project: 
"Arhitektonski biro Ante Kuzmanić", Split
Author:  
Marin Kaliterna, dipl.ing.arh.

3D modeling:  
Marijan Katić