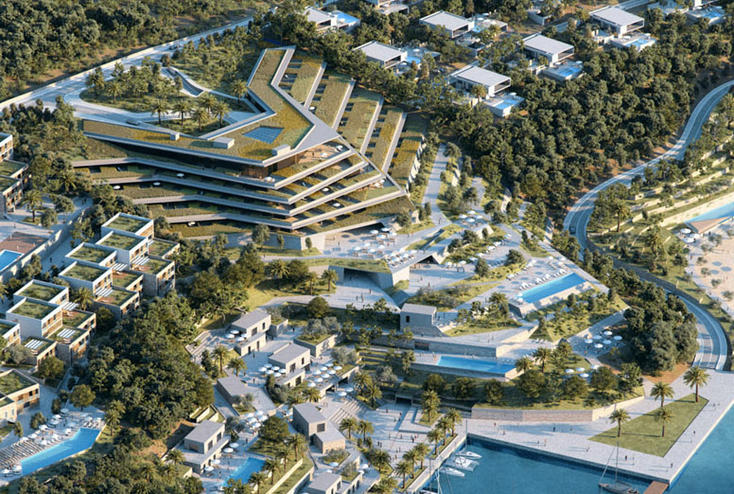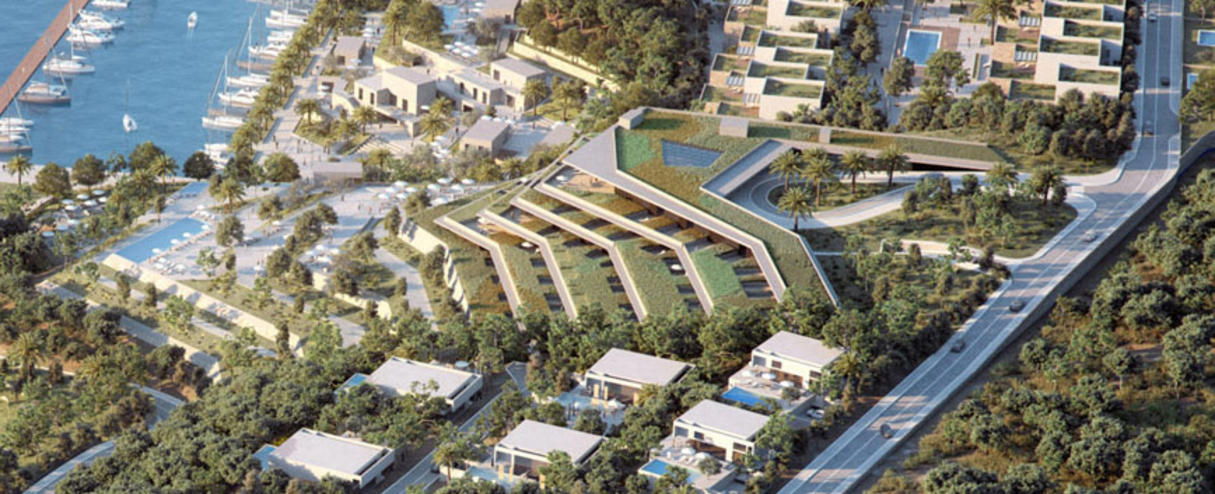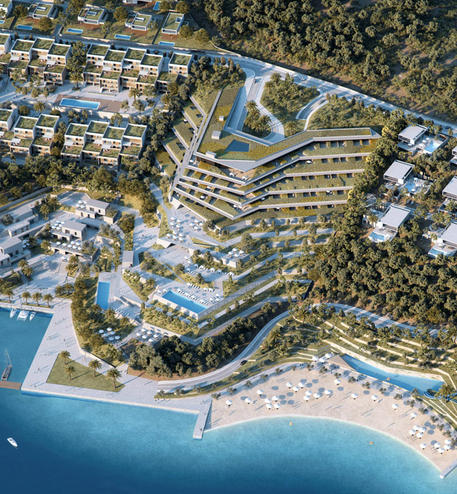 Location: Bay Luka, island of Brac, Croatia

The urban plan is foreseen on the surface of approx. 170.000 m² development of a tourist resort with compatible amenities: Hotel, Villas, Apartments, Recreational Surroundings, Village.

The planned capacity is 700 beds in total approx. 70,000 m² of grossly developed area.
Hotel is planned on the surface of approx. 30.000 m² with a total of 85 accommodation units.