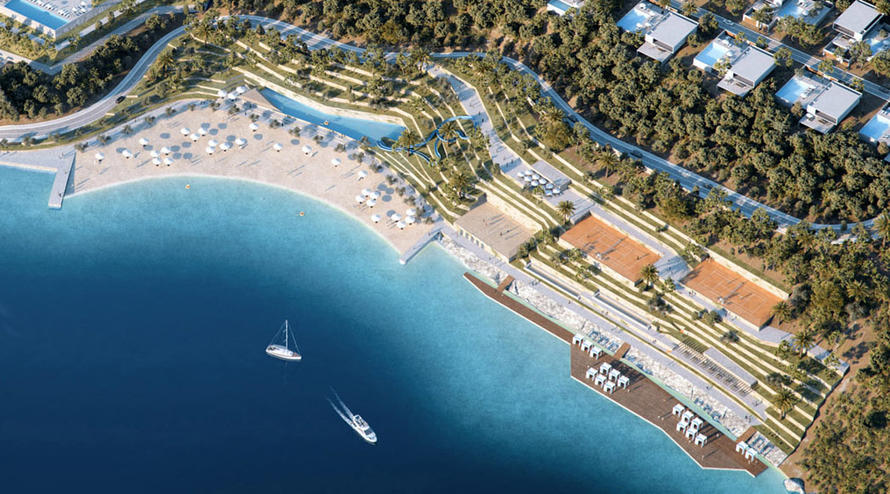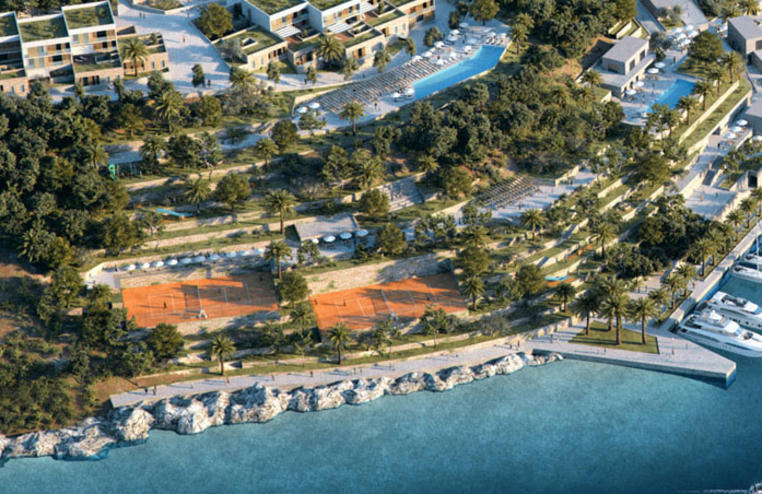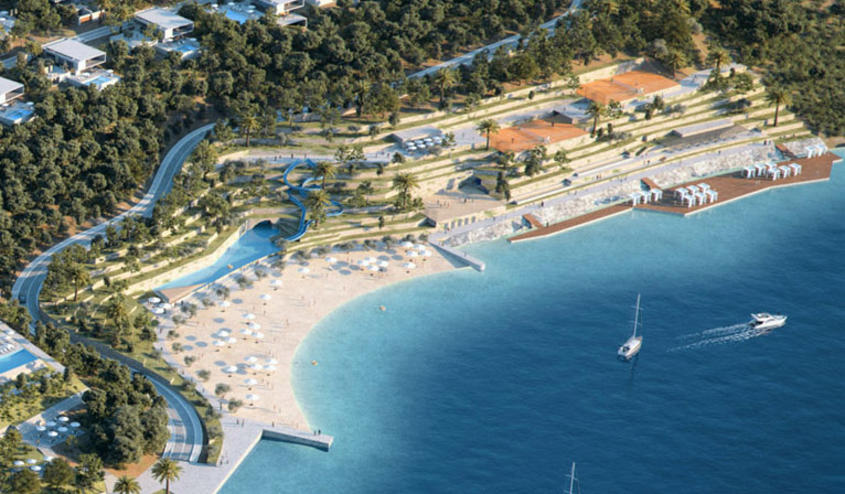 Location: Bay Luka, island of Brac, Croatia

The urban plan is foreseen on the surface of approx. 170.000 m² development of a tourist resort with compatible amenities: Hotel, Villas, Apartments, Recreational Surroundings, Village.

The planned capacity is 700 beds in total approx. 70,000 m² of grossly developed area.
Two recreational zones are planned with the following amenities:
Tennis Courts, Clubs, Panoramic Pools, Playgrounds, Arboretum, Beach, Exercise Pool, Sea-Pool with Bar and Landscaping, Beach Volley Ball, Boating Ground, Lounge Deck Bar, Ponton Sunbathing Area.

Recreation is planned on the surface of approx. 44,000 sqm.